WebWonder
---


David's software will now run on R-Comp's new ARMini Computer, Beagleboard and the PandaRO.
Click here to find out more.
---
WebWonder version 6.00 is here!
Lots of new features. For more information, click here .
Looking for a serious Genealogy package? Click here .
---
ProOSM+
ProOSM+ is a brand new product - an OpenStreetMap interpreter for ProCAD+. To learn more about it, click here .
The picture on the right is a screen shot of a ProCAD+ version of the gardens of Versailles as interpreted by ProOSM+.
---
On-line product registration
It is now possible to register your software product on-line. Click here to find out how.
---
ProCAD+ upgrades
ProCAD+ has been upgraded to version 1.08 and wProCAD+ has been upgraded to version 1.03.
To find out more, click on the appropriate link below:
ProCAD+ version 1.08
wProCAD+ version 1.03
---

FunFysics is a new release. It is a physical properties simulator that makes problem solving fun. Now comes with searchable e-manual.
(Updated 21/07/2014)
Try it for yourself. A free evaluation version is available for you to download from this web site. Click here for more.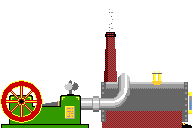 One satisfied user writes:
I bought FunFysics at the RISC OS South West Show and it is so brilliant I would like to buy a copy for my daughter who runs Virtual Acorn on a RISC cube.
---
PDF output

The latest versions of ProCAD+ and wProCAD+ are now supplied with PDF output. This means that you can offer your drawings to internet visitors so that they can be seen as quality vector drawings rather than pixel images or screenshots.
STOP PRESS: wProCAD+ has been given a facelift and now works with the mouse wheel and WebWonder now includes Draw2PDF.