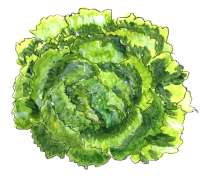 Lettuce - Webbs Wonderful
Cascading Style Sheets in WebWonder
Since version 4.00, the effects of Cascading Style Sheets (CSS) are viewable in WebWonder. WebWonder previously assumed a Text file type for CSS files, but NetSurf requires that they are of type CSS (&F79), so WebWonder now uses this file type and even provides icon sprites for them if they are not already defined.
There are several other new features as well. The standard CSS dialogue box now has extra buttons to search for classes and IDs. These lead to a new box that can track down and ultimately open the files that they are in. Any editing in the CSS files will be reflected in the WebWonder page when the edited file is saved. The 'Head Link' dialogue box now also has a similar file editing button.
A whole appendix in the printed manual has been given over to 'CSS effect' support in WebWonder.