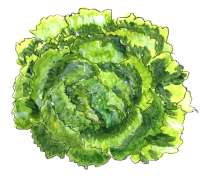 Lettuce - Webbs Wonderful
A WebWonder User's Comments
This is the text of an e-mail sent by WebWonder user Barry Jerome:
David,
Thought you may be interested to know that I have recently created another web site using Web Wonder v5.00. I have included a link to your web site via the 'made with' icon. The web site is at:
It is a fairly simple site and, by using Web Wonder, I was able to go from request to create the web site to a live web site in a Saturday evening (including a few early hours of Sunday morning). This included buying the domain name and uploading the files to go live on the hosting ISP.
The web site is for the Bishops Waltham North Pond Working Group (which will shortly become the BW North Pond Conservation Group - hence bwnpcg). It is a volunteer group to renovate the North Pond and the web site is used to explain what is happening, what is planned and to provide news and information.
The possibility of a web site had been discussed in passing, but nothing definite had been decided. Then, about 5pm Saturday evening I received an email asking would it be possible to create a web site.
Sequence of events was then: - search for and buy the domain name - identify what material was available and what information should be put on the web site - design the web site - design & create the TABs & other graphics using Draw & convert to gif files (info boards & notices already existed as Draw files) - create web site using Web Wonder - test it, initially using Web Wonder display, then with Netsurf - copy it to a PC and test with FireFox, Google Chrome & MSIE - set up web site forwarding to an existing hosting package - use FTP to upload web site & go live - test live site to ensure no problems
This was only possible by using WebWonder. I did not use any of the more advanced features of WW as I wanted to keep it simple and get something working in as short a time as possible. When I started I did not expect to have a live web site the same evening. It received lots of compliments from the other members of the Working Group.
In addition it has proved very easy to update. Today I added an extra TAB for 'News'. By using Web Wonder it only took a couple of hours to create the news pages from existing material and update the site.
Many thanks for a fantastic product!
Best regards,
Barry.