Have you ever fancied having a go
at creating your own web site?
Then this is for you...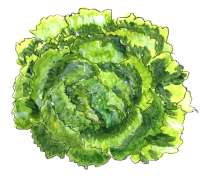 Lettuce - Webbs Wonderful
WebWonder was designed to help the enthusiast to quickly and cheaply create their own web site and publish it. It is also used by advanced users and software developers to produce HTML help files that act as an electronic manual to their programs.
WebWonder version 7.00
Features:
Low cost.
Easy to use.
Context-sensitive help.
See your site grow as you write it.
Helps create a working web site quickly.
Handles multiple sites.
Site manager copes with all types of files, not just pages & pictures.
RISC OS-like site filer.
File auto-save.
Don't need to know about HTML.
Direct import of text and RTF files, as well as DDF from Impression and DDL from Ovation Pro.
Easy creation of links to other pages, on-site and off-site, even to the middle of a page (anchors).
Email links.
Verification of links and images.
Support for off-site images (counters etc.)
Site statistics.
Site searches.
Site maps.
Search engine.
Image maps - hot-spots linked to other pages.
Automatic navigation button mechanism.
Tables - manual or CSV file creation, including images. May be nested.
Forms - for on-line ordering or information request.
Frames.
Support of Cascading Style Sheets (CSS) with switchable effect viewing.
Automatic creation of contact sheets and picture web pages for photograph galleries.
Automatic creation of Slide Shows.
Calendars and Diary pages.
Timers to remind when items need to be changed or removed.
Genealogy with family trees.
Genealogy tutorial with pictures (pictures provided).
Spelling checker with up to 11 dictionaries. Bulk spell checking.
Additional support programs to help with processing of images and other files.
Tutorial with contact sheet example (photos provided).
Support for comments and scripts for advanced users.
Support for PHP files.
Manual embedded in application.
202 page colour printed manual with index available separately .
For a more detailed description of recent additions, click here .
Sample contact sheet automatically generated by WebWonder: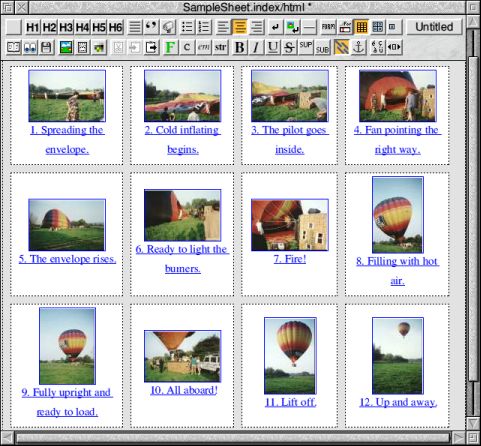 WebWonder has been designed to work with RISC OS 4 or above.
A Microsoft Windows version is not currently available.

NB: May be used with existing sites, though some editing may be needed.
For WebWonder sales and upgrades click here .
The sharp increase in the production and postage costs of the printed manual has led to it being offered as an optional extra rather than part of the package for both upgrades and full versions. Accordingly the price of the full version has been reduced.