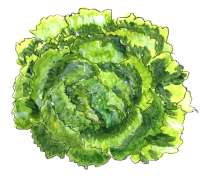 Lettuce - Webbs Wonderful
WebWonder in Action
This section contains links to some sites that have been created using WebWonder:
From Barry Jerome:
Would you like to include the following link in your "Webwonder in Action" page?
http://www.livtech.co.uk/technosnips/technosnips.html
The link is to Living with Technology Online magazine - Technosnips. This section of the magazine is a monthly summary of interesting technology announcements
I coordinate this section of Paul Beverley's newly launched LwT online site (a replacement for the printed magazine), and used Webwonder v1.03 to create the Technosnips web pages. WW was very easy to use to create the pages. It was also very easy then to drop the monthly page into Easiwriter and save as a PDF file for those who want to download the technosnips.
I am about to start trying out the new features of v2.00, it looks very impressive. Thank you for creating such a usable product.
---
This section contains links to sites that have originally been created with other software but have been successfully imported into WebWonder and are maintained using it:
If your site uses WebWonder and you would like
a link to it listed here then e-mail me at:
david@dsnell.co.uk.