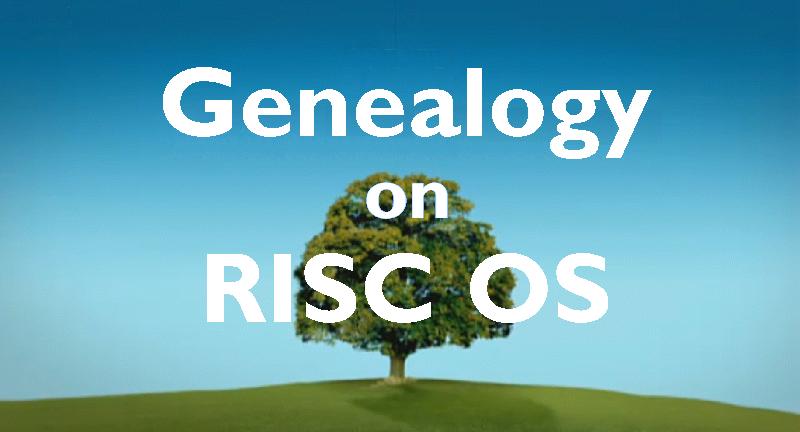 Genealogy on RISC OS
With the release of version 6.00, WebWonder now offers probably the most versatile genealogy package on RISC OS, in addition to handling your web creation needs.
One of the problems associated with dedicated genealogy software is that having entered all your family data, how do you display it and share it with others. Do they need a copy of that software too? WebWonder's output can now deliver everything as HTML to be viewed on any browser.
Each of the records for individuals are HTML web pages. A master for this is provided, which may be edited to suit your needs. Once the data have been entered, WebWonder will allow you to test the relationship between the individuals and also comes with software that may be shared to perform this task away from your computer.
A few simple dialogue boxes help you create your individuals' records and link them together quickly and easily.
WebWonder can also generate conventional family trees in a variety of ways. As a Draw file, a tree may be edited and then converted to a PDF file using Draw2PDF which is now provided with WebWonder. Below is a screen shot of a section of the author's family tree: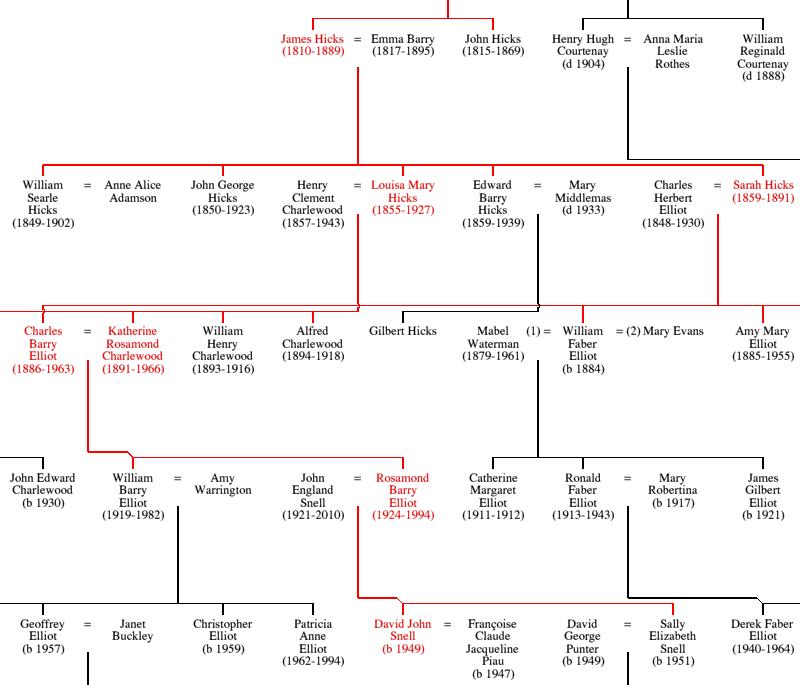 You can see not only how it deals with complex connections but also provides a red trace feature.
Family trees may also be generated as HTML pages. Two options are available. The first is simply a replacement of the Draw or PDF version as a web page that may be edited in WebWonder. The second type of tree page is more complex. It has to have access to all the family records as each of the names is now a link to the individual's page. Minimal information is shown on the tree page, but clicking on a name will reveal the whole record.
The record pages may contain a picture of the individual and all three types of family tree may take thumbnail pictures if you wish.
The tree below is of the linked type. It is a section of the Scottish royal family leading up to James I of England. You may click on a name or picture to see the record for that individual. Apart from marriages and parent-child relationships, all the other links have been provided automatically by WebWonder.
Stuart Family Tree

Click on a name to open the individual's record.

James IV
Stewart
(1472-1513)
(1) =
Margaret
Tudor
(1489-1541)
= (2)
Archibald
Douglas

Madeleine
Valois
(1520-1537)
(1) =
James V
Stewart
(1513-1542)
= (2)
Mary
Guise-Lorraine
(1515-1560)
Matthew
Stuart
(d 1571)
=
Margaret
Douglas
(1515-1578)
François II
Valois
(1544-1560)
(1) =
Mary
Stewart
(1542-1587)
= (2)
Henry Stuart
(1545-1567)
= (3)
James
Hepburn
(d 1578)
James I
Stuart
(1566-1625)
A zip file conatining all the files for the above tree may be downloaded by clicking here .
The free Relations programs can be also be downloaded:
Try it out. Click here to find out more about WebWonder and how to buy your copy on-line.